How to Plan for Uncertainty
How many times have you heard people say: 'I can't plan because I don't know what's going to happen'? If the future were certain, planning would be unimportant. Long-term results would follow directly from small day-to-day changes you made, as expected.
Since the world turned upside-down a year ago, many plans have been swept away in the turbulence. Many successful businesses though, have survived and thrived because they were working to a plan and adapted their plan as circumstances changed.
Many small to medium size businesses are still unstable and possibly on the edge of a cliff. They remain REACTIVE, waiting for news from the government to decide their fate.
For as long as your business still has assets, income and customers (potential or active), you have a great reason to START PLANNING AND STOP REACTING.
Gain confidence and control by exploring your options and organising these into a plan. Once you have achieved control and confidence, you can RESPOND to changing situations rather than REACT. The difference can determine your success or failure.
The time you use for planning is an INVESTMENT IN YOUR FUTURE. As the saying goes: 'Failing to plan is planning to fail'.
Use the simple and effective SWOT Analysis (Strengths, Weaknesses, Opportunities and Threats) framework to start considering your options. This is a valuable tool for every business.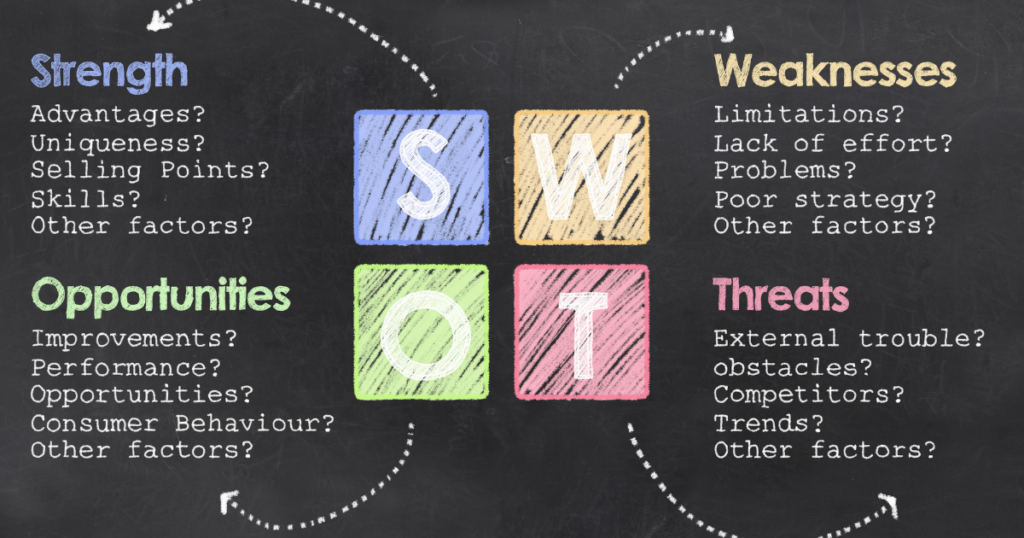 The next step is to visualise and plan actions for future events using the following model:
Business Upturn – POSITIVE GROWTH
Business as Usual – STATIC GROWTH
Business Downturn – NEGATIVE GROWTH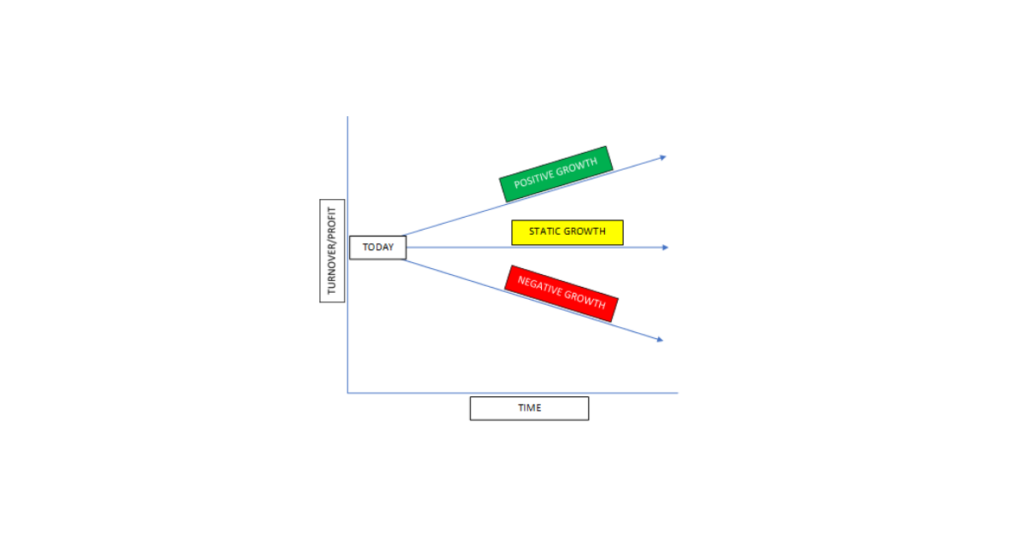 Of course, you will plan for survival at the least and positive growth as the preferred outcome. You must, however, plan exactly WHAT you will do, WHEN you will do it (the trigger points) and the expected RESULT of the action.
For example, if you find business turnover is decreasing at 5% month on month, you may plan to stop all discretionary spending. This would potentially sustain your bottom line, even with a downturn in income.
If you are tracking at +5% income over a period, you may need to invest in another person or systematised process to be able to meet and sustain the increase in demand.
The very act of planning what you will do and when you will do it, in response to a change in business circumstances, is reassuring. You know you are in control and you can act IN RESPONSE NOT REACTION, to an event.
Another advantage is that YOU DECIDE on the deadline or trigger-point for action, rather than hanging on just in case, then finding that your reaction is too late.
It is difficult to maintain objectivity in unpredictable times, especially for business owners who might think they should have all the answers. REGISTER HERE for more articles to help you plan for success.