From cash flows to stock schedules, financial modelling is the foundation of your business's success. Such tools are often only used for lending and accounting purposes. Your business will be more effective using cashflow budgets and monthly budget reviews. The team at AAA Consulting believe in providing and using these tools to fast-track personal and business success. We will help you create a personal or business plan for financial success.
The rules for home loan applications have changed and now people searching for these loans are responsible for demonstrating they can structure their personal spending to service the lending. AAA Consulting can take that headache and turn it back into the dream of your next home or holiday. We have the knowledge and tools to help you monitor your personal spending and set your goals. This will satisfy lenders so they make the decision you want – approving a mortgage or loan so you can achieve your goals.
Our financial fitness tracker is a very powerful free app that provides you with an overview of your spending, whether business or personal, and the insight you need to manage your outgoings. Contact us to get setup with your account, or as a member, register directly to access the full features and benefits.
For some, the ability to access and use our financial tools will be adequate to implement effective management planning. Others may prefer to consult the team's first class service. This allows you to use our expertise and invest your own time in what you enjoy and do best! AAA Consulting offers different support packages to suit your needs. These range from full monthly financial services to the provision of templates for your own use. If you want to achieve your goals through better financial management, contact us to discuss your options to control your money and your future.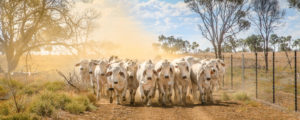 A stock schedule is created to identify trends in areas such as livestock movements for agricultural business owners. It provides clients with an accurate estimate of their present and future financial situation.
A stock schedule is particularly beneficial to an agricultural client, providing them with the information they need to use their finances efficiently now and in the future. This contributes to wiser decision-making in allocating funds for e.g. asset purchases for the property.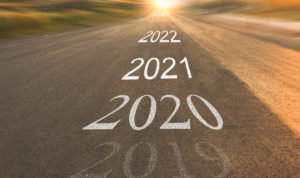 The statement of cash flow shows how a company spends its money (cash outflows) and from where a company receives its money (cash inflows). Cash is also important because it later becomes the payment for things that make your business run: expenses like stock or raw materials, employees, rent and other operating expenses. Naturally, positive cash flow is preferred. Positive cash flow means your business is running smoothly.
The income statement provides information about earnings before interest and tax after variable and fixed expenses, profit and loss, as well as reflecting changes in inventory. The cashflow statement is important as it describes liquidity, which tells you about the ability of the business to meet day-to-day expenses, while the balance sheet sets out the business's assets, liabilities and therefore the owner's overall equity in the business.
Access the full range of Financial Forecasting & Modelling tools provided by AAA Consulting via your personal Member Dashboard.