The need for Grants and Subsidies is a reality of conducting business in Australia. Natural disasters continue to affect the business climate, and run the gamut from harsh drought to tropical monsoons.
Businesses that have been impacted by a natural disaster would understand the hopeless feeling of navigating through disaster assistance claims. Which grant or subsidy is right for my business? Is my business eligible for support? What is the supporting information that is required? These are questions you may face in the unfortunate event that you become affected.
With sophisticated and intuitive software, AAA Consulting can sort through 600 to 700 Federal and State based current grants and subsidies to identify which are most likely to apply to your situation. This will save you hours of time each month! Allow us to find you the right grant or subsidy, and remove the frustration of you sifting through website after website of confusing information.
What is AAA Consulting Grants?
AAA Consulting Grants is the quick and easy way of finding government grants, loans and incentives for small/medium enterprises. AAA Consulting Grants has been developed to locate and supply details of any government grants/loans/incentives for which you may be eligible.
How Does AAA Consulting Grants Work?
AAA Consulting Grants is an easy step-by-step process
We enter into the AAA Consulting Grants system basic information about your business, in relation to corporate structure, turnover, employee numbers, location, industry etc.
The AAA Consulting Grants system then identifies any possible government grants/loans/incentives for which you may be eligible and produces a pending list of potential grants/loans/incentives
We go to each of the identified potential grants/loans/incentives and answer some additional questions to determine whether you are eligible for that grant. If so, we access a more detailed description of the government grant
AAA Consulting Grants produces a personalised grant report for you
We can give you access to the application form or details of an organisation you might need to contact, or you can choose to use our grant application service
AAA Consulting Grants covers the majority of government grants/loans/incentives applicable for SMEs. Grants/loans/incentives included are for Australian and State & Territory governments.
Why Choose AAA Consulting Grants?
There are hundreds of grants, incentives and special loans payable each year by the Federal, State and Territory governments. The vast majority of these grants are targeted at small/medium enterprises.
Many of these grants relate to the delivery of business advisory services. Grants can help you undertake projects that you may have been reluctant to take on, but will be more prepared to if the government is paying 50% of the cost.
You may be eligible for support for: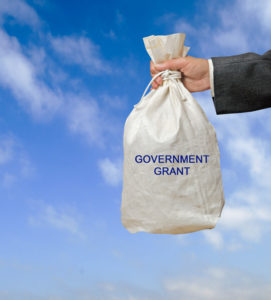 Preparation of Business Plans
Budgets & Cashflow Forecasts
Strategic Planning
Corporate Governance Mentoring
Job Costing Systems & Improving Systems throughout the Business
Overview of Accounting Systems
Director Training for Small/Medium Enterprises Operations
Drought Assistance
Natural Resource Management
Fee Concessions
Disaster Assistance
Research & Development
Business owners expect that their trusted adviser, their accountant, will be proactive in alerting small/medium enterprises to grants, and do not appreciate finding that one of their competitors has been awarded a government grant they knew nothing about.
This is where AAA Consulting now offers a solution. We can find the grants available for your business, and do this regularly to ensure you are not missing out on any new or changed grants. We provide a report to you on those grants and via your member portal give you access to the applications or relevant organisation so you can complete the applications yourself. Alternatively, you can use our service to complete the grant paperwork for you.
What do our users say?
"This is a tool that should reside in every accountant's office. Few accountants are aware of the grants available to their clients. It's a minefield of federal, state, local and special purpose grants that seem to change almost daily. AAA Consulting Grants has done the hard work in bringing together all this information in an easy-to-use application. If an accountant or consultant wants to make a client happy – get them some government money! AAA Consulting Grants is the tool that can quickly help accountants and consultants quickly assess whether a client might be able to access a grant."

Mr David Smith, Director, Smithink 2020 Pty
The team at AAA Consulting are well-practiced in the application process for support claims. We also regularly conduct research to ensure we are aware of changes to new and existing support criteria. We can provide you with tailored support to collate the necessary information and lodge your application in a timely manner, to maximise your chances of receiving a positive outcome.
Support is only a phone call away for the trusting partners of AAA Consulting. Contact us now or fill out our simple Grants & Subsidies form to start the process.