Business Process Management (BPM) has been referred to as a "holistic management" approach to aligning an organisation's business processes with the wants and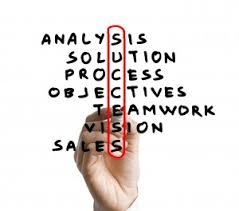 needs of their customers. It promotes business effectiveness and efficiency while striving for innovation, flexibility, and integration with technology. It can therefore be described as a "process optimisation process." It is argued that BPM enables organisations to be more efficient, more effective and more capable of change than a functionally focused, traditional hierarchical management approach. As a total solutions provider, AAA Consulting sees its processes as strategic assets of an organisation that must be understood, managed, and improved to deliver value-added products and services to all our existing and new customers.
Considerable progress has been made in recent years to the application of BPM techniques to business change initiatives. Organisations undertake programs and associated projects to achieve beneficial outcomes. Most organisations have already implemented some form of BPM methodology to provide governance and control over inputs such as time, costs, resources and risks.
Following a conventional BPM framework does not guarantee your project will be successful. After all, projects don't fail – people do. Our goal at AAA Consulting is simply to provide you the opportunity to review and improve your organisations operations, business financial infrastructure, the future expansion of technology and future equipment/machinery within your growing organisation. At AAA Consulting we tailor and design business solutions to improve efficiencies within your current systems and present you with your very own technology roadmap; a plan to enable you to maximise efficiencies that technology provides today and into the future. The aim of our Business Process Management is to review your current "business" environment and together explore how we can drive out those inefficiencies costing your business huge amounts of time and money, setting you up for continuous improvement and sustainability.
Meeting your future needs is our common goal